About Us
Website Search
热门新闻
热门产品
健康睡眠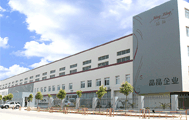 Jingjing mattress furniture manufacturing Co., Ltd. was founded in 1983, is a professional production of Yunnan province first mattress manufacturers, is also one of the earliest enterprises Chinese mattress. Because effort and never slacken its founder Ms. Shi Baofeng diligently pursuit of hundreds of people, has become an employee, independent research and development, production, sales in one of the large-scale software furniture enterprises.
Adhering to the "science and technology, environmental protection, comfort, health"product development philosophy Jingjing enterprises, in 1995 the company introduced a full set of American "home press" imported mattress productionequipment and advanced technology, from Switzerland introduced automatic cloth bag spring equipment production line, so Jingjing achieves production"standardization, standardization, modernization of production and marketing," the amount of Yunnan first, the country's leading.
We always carry out "quality is a hundred years brand" concept, "core" good, better sleep! 1992 took the lead through the ISO9002 quality certification system of the whole country "in the same industry". Has won the "quality trustworthy product","favorite consumer products", "product notary top brand", "China outstanding green products", "only province country A products", "international furniture outstandingproduct award", "national patent product award", "the largest Chinese furniture industry top ten" dozens of awards.
In twenty-first Century, the company has a deeper thinking, Jingjing person the spirit of "high standards and strict requirements, high quality" business philosophy,combined with market demand, upgrading, product upgrading, so that moreconsumers Jingjing mattress. In 2014 to spend heavily in the introduction of German origin "elephant" brand automatic dual high-end head quilting machine production lineand advanced technology, to build a professional sleep health research center. Hire500 floating healthy sleep research specialist in the national scope, and invited 100 senior consultant experts participate in the entire process of research, since the N(Night sleep test) sleep monitoring system and data platform, with professionaltechnology and management advantages to meet the high demands on the quality of life of the people. Now the flag has a D9, cloud disappeared, VA three sub brand series to meet the needs of different consumer groups.
Jingjing the spirit of "the only serious to do things right, intentions to do a good job"spirit of enterprise, pay attention to the building of enterprise culture and the producthumanization design, attention to healthy sleep, with new business philosophy and scientific methods to create life for the consumer's boutique.
People never stop Jingjing, Jingjing enterprises will create greater glories!
Jingjing mattress, exclusive custom for Chinese people! Jingjing mattress, local sleepculture creator! Select Jingjing mattress, happiness!